Hacking: Recent reports have shown alarming statistics about the occurrence of phone hacking. With cybercrime already on the rise, it's becoming increasingly important for everyone to protect the data on all their devices. This is especially so since hackers can use spy apps to read texts free without installing on target phone. This guide dives into five key ways in which you can protect your phone from being hacked. Read on to find out more. 
5 Keeping Your Phone Safe from a Hack
Below are some helpful techniques you can use to keep your phone safe from a hacking:
1.
Use an Antivirus Program
Reports suggest that cybercriminals will steal over 30 billion records in 2023 alone. Your phone records are probably going to be part of these alarming statistics. Often the tools that will be used to do so will be the ever so common viruses. 
A virus can easily be used to compromise the data on your phone. An antivirus program works to scan and protect your phone from the entry of this software. You may have to configure a few of the software's settings to ensure it suits your device's security needs. It protects you from instances in which you could accidentally install a virus by downloading a file from an email or text message. 
However, the best antivirus programs are available on subscription packages, and you have to update them regularly. Most antivirus programs have yearly subscription plans, which are often affordable. The common antivirus brands that you can use include Kaspersky and Avira. 
2.
Install an Anti-Malware Program on Your Phone
Anti-malware works in the same way as antivirus software but with more advanced detection features. It's a software tool that can identify and prevent any malicious software from infecting your device. Some anti-malware tools also offer malware removal functions.
Antimalware helps you detect any new iterations and infections that might occur to your device. Additionally, an anti-malware program works well for stopping virus infections from second-generation malicious software. These include ransomware, rootkits, spyware, trojan horses, and worms. 
The advanced anti-malware software can perform the following functions:
Prevent your device from visiting websites that are notorious for malware.

Prevent malware from spreading to other computers in the network system.

Provide details on the number of infections and the time needed to remove them effectively.

Provide insights into how the malware compromised your device or your internet network.
3.
Use a Reliable Password Manager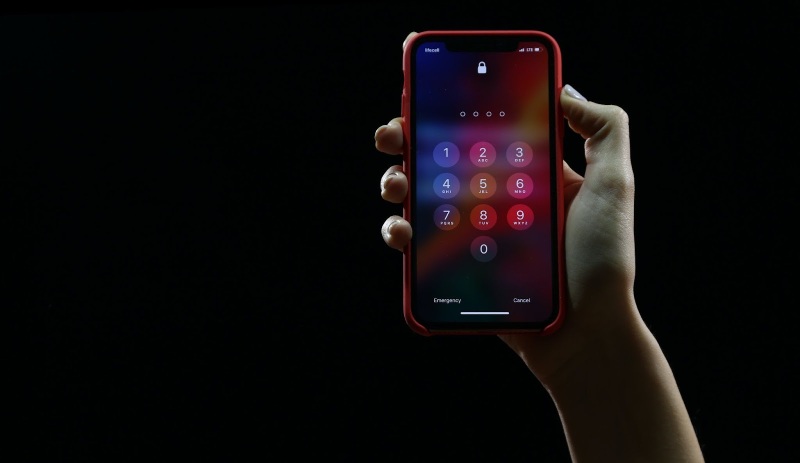 A password manager is a tool that you can use to manage all your login details through a convenient interface. Usually, such software features advanced login mechanisms such as the Two Factor Authentication systems (2FA). However, ensure you choose a password manager that comes from a reputable software brand. 
Doing this will ensure your passwords are always safe from illegal access, even when you lose your device. The significant highlights of using a password manager include:
You won't have to memorize all your passwords anymore. The software stores all of them in an easy-to-access vault.

The software can also produce secured passwords for your user accounts. It will notify you whether you can use the auto-generated passwords when accessing a new account.

The software will alert you when you get to a phishing site. You must understand the

definition of phishing

to understand why it's dangerous. 
4.
Set a Separate Password for Your Text Messages 
Text messages store several types of phone user data, including One Time Passwords (OTP) for your bank accounts. Securing your text messages using a good password ensures that any hacker cannot access these records. The password should meet all the criteria required to create a secure password for a device.
Using a separate password for the text messages will have many benefits. First, it acts as a secondary layer of security to your important text messages. Second, it's an excellent barrier against a would-be hacker.
Also Read: Cyber Security: 5 Features to Reflect When Browsing Online
5.
Don't Download Suspicious Attachments.
Suspicious attachments can contain various bugs, algorithms, or code that a hacking can access your device. Ensure you set all your browsers to ask for a notification before downloading any attachment. Doing this ensures you can confirm each file before storing it on your phone's hard drive.
Never install any software that does not have any form of legitimate branding. Even if you have secured your device using a powerful antivirus, avoid downloading such attachments at all costs. Downloading suspicious software requires the phone user's explicit permission. After that, the phone can do little to stop the software from compromising your data. 
Conclusion 
You are now probably aware that your phone is prone to various types of hacking and data compromises. While people often use phone tracking apps to monitor their children and keep them safe, these apps can also be put to dangerous use. Research-based websites like celltrackingapps.com highlight the range of their functionality. However, using the measures we have recommended above should keep you a step ahead of hackers. 
Related posts